"Mom, look at me! Cheeeeese!" And that's where it begins. Being a mom is quite the full time job. Who has time to spread their wings in other areas? I know I didn't, or so I thought. Since getting our first digital camera when my son, Ethan, was born, I have been snapping away, not wanting to miss a silly moment. Nothing about those photos were noteworthy, but I'm so glad I have them to look back on.
In the fall of 2009, being completely pregnant with our 3rd child, I wanted to take some pictures of the kids for a Christmas card. A friend of mine suggested a fun editing site that spruces up your pictures so I had so much fun messing around with that. Thank God for Facebook, because after posting some of my pictures, comments from my friends came pouring in, "Koren, these pictures are fantastic, who took them?", "Where did you take these?" (which it was in a crummy field by our house), and "Will you take some pictures of my kids, too?" I always tend to err on the side of caution, thinking, are these really THAT good? One of my dearest friends even suggested making a business out of it. Ha, ha, I laughed that one off.
I continued to shoot my kids in their natural habitat, mostly moving, which they do a lot of. After giving birth to our third child, I wanted to take better pictures of her as well. I studied the art of different photographers whose work I adore, and through trial and error am finding my style.
This Christmas, my wonderful husband surprised me with a major upgrade in the camera
department. While I love my point and shoot Sony Cybershot, I desired to create more artistic images, things that people would want hung on their walls for years to come. Thank you, Nick, for my Canon Rebel T1i. Although it's not the top of the line, I want to become a good photographer in my own right, not through high end equipment. As I improve, I can earn that. I have also met with a wonderful photographer friend of mine to pick her brain about the workings of my camera, taking an interesting photo and the business angle of things.
I got my first two "clients" the beginning of December: my friend Aimee who needed family
pictures taken and my friend Ronda and her family. This was exciting and scary at the same time because all I had taken at that moment were pictures of my kids. But directing larger groups of people and adults, especially, in
timidated me a bit. All in all, they were good learning experiences and I'm sure I'll look
back at those photos in a year and think, Wow, they thought those were good? Redo!!!! :)
Another friend of mine, Trayc, coined my name as well. I put the question out there for my friends to help come up with a name and "Kaptured by Koren" just stuck with me. It wasn't
too cutesy or boring, just right. Thank you, Trayc.
So, now I am venturing out, getting more practice, looking for any and all to lend their faces to my camera lens. It is a complete honor to me when approached for a photo shoot. So please contact me if you're interested in a fun, casual setting, and let me "kapture" you as you are!
~Blessings and more to come, Koren
Below are some of my favorite pictures, both old and new! Enjoy.
One of my all time favorites of my middle child, Reagan, at a park near my parent's house on Whidbey Island. I have this hanging in my kitchen.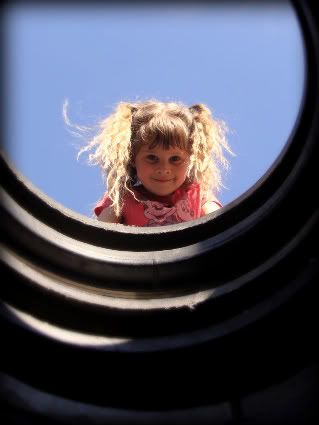 Part of my Christmas "photo shoot" last year that sparked my real interest.
I took this one in 2008 and even then I was seeing what I could do with my little camera. Ethan's expression says it all, don't you think?
They were so little then. :)
My friend's daughter at the park. Hmmmm, what mother hasn't seen "the pout" before?
All three of my kids soon after Jordan was born.
Another of my all time favorites of Reagan on vacation in Canon Beach, summer of 2009.
Part of my first official shoot, Aimee and her family.
More practice with my camera, trying to get those crisp, clear eyes!
One of my first shots with my new camera. When did he get so grown up?
I needed to "practice" on an adult, so my husband was, ahem, volunteered by me. He's not exactly in love with having his picture taken. Our girls just love their daddy.
LOVE this one of Nick and Jordan, such a moment!
This has been dubbed a classic Reagan shot, so carefree!
My friend's daughter came to play at our house. She and Jordan are 3 weeks apart. Aren't her eyes glowing?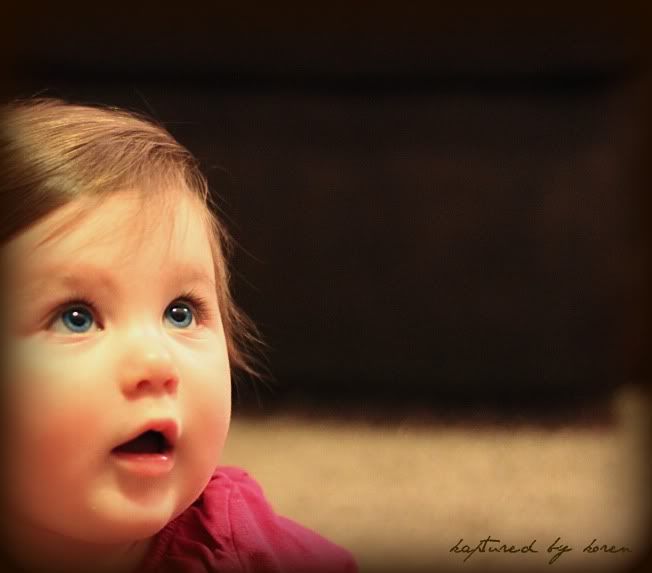 Thank you for letting me share with you in my love for the art of photography!