Today I had my first maternity shoot. Erin and I have been friends since 1999. We spent the summer as coworkers and roommates at Cannon Beach and it is still one of the most memorable times of my life. We instantly bonded. I can't believe how malnourished and underpaid we were but I wouldn't trade it for anything.
She is due with her second child, a girl, in about 4 weeks, and she wanted to document this part of her pregnancy. I feel so honored and blessed that she asked me to take some wonderful pictures of her. And the girl is so photogenic that my job was CAKE!!!! So I trekked my stuff to her place with ideas in mind and we spent the next hour or so crawling all over the bed, trying to make different angles work, doing different poses, using each other's ideas. I can't think of a better way to spend an afternoon!
On of my favorite shots. Her walls are so nice and bare that it made the backdrop perfect for artistic photos.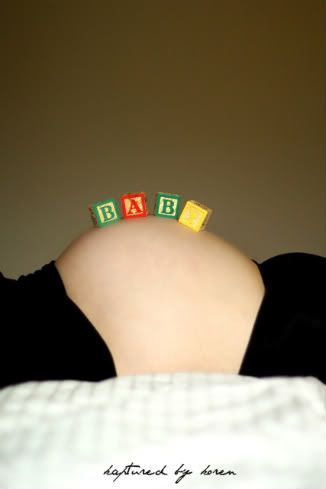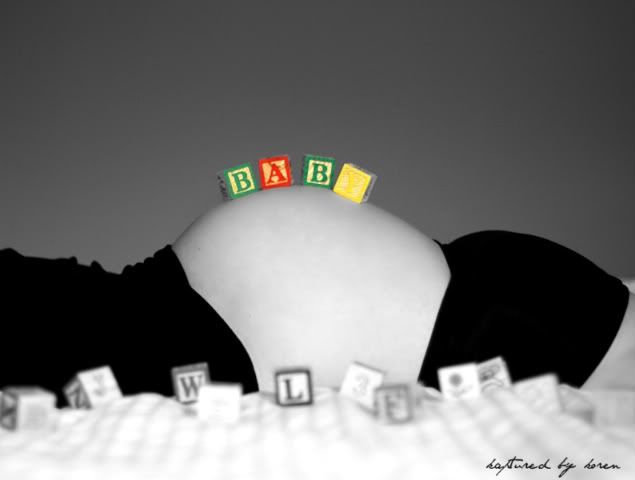 Erin has THE. BEST. EYES!!! EVER!!! They are huge and blue, with lashes that go on forever!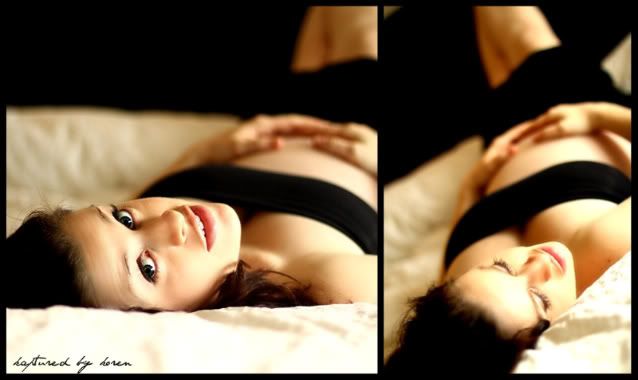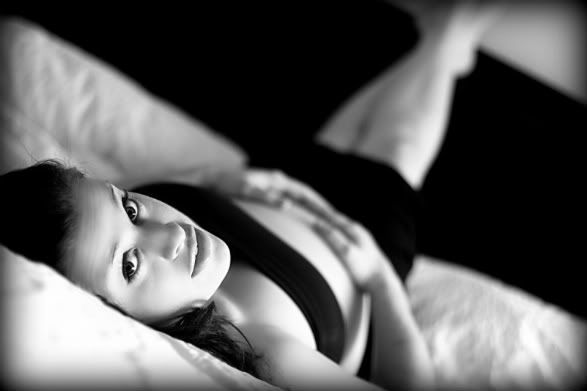 What a beautiful pregnant profile.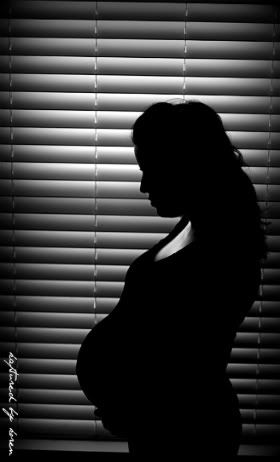 Don't we all wish we could be as radiant at 9 months pregnant? She couldn't take a bad picture if she tried. :)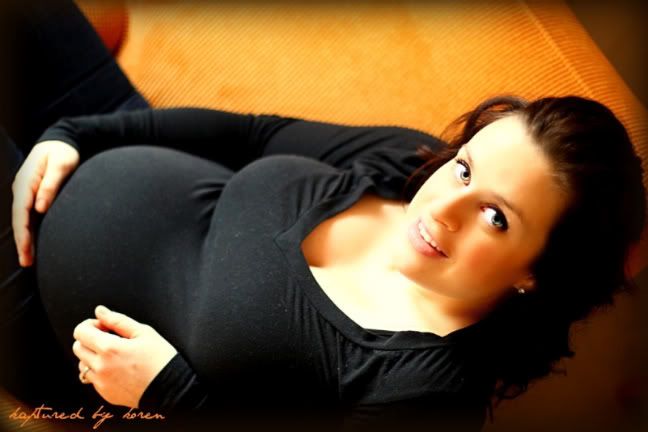 I love this because I know how sarcastic her laughs were: "Ha, ha, I just LOVE being so big and pregnant!" And of course her dog, Ruben, wanted to be included.
We really wanted her little boy to be involved, too, however as with most 2 1/2 year olds, that's not as much fun as the Backyardigans. But he was so good and well behaved while we did the other shots and put up with us to nab a few shots of him hanging out with mama! What a doll.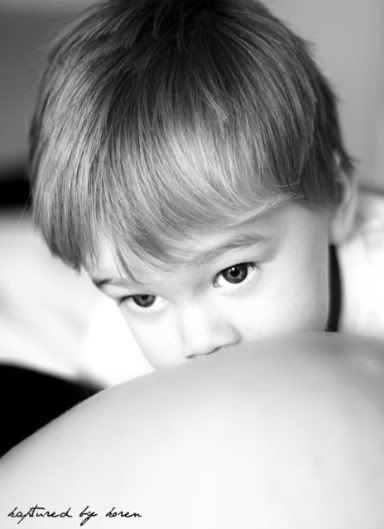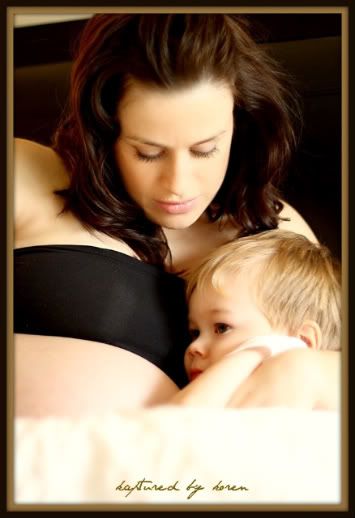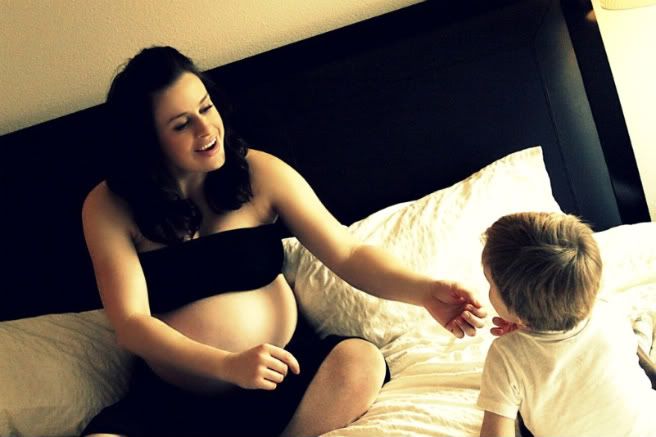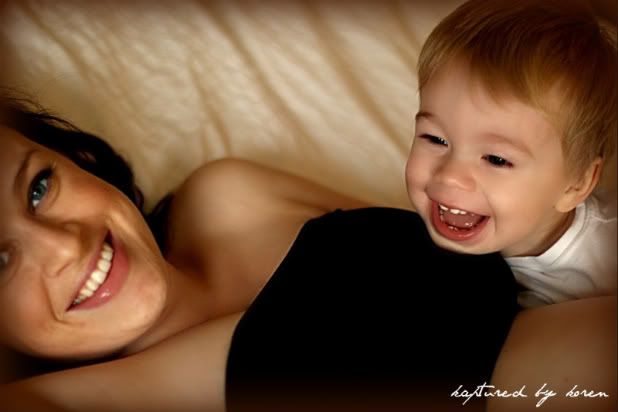 LOVE THIS: "Oh, well, we tried!" :)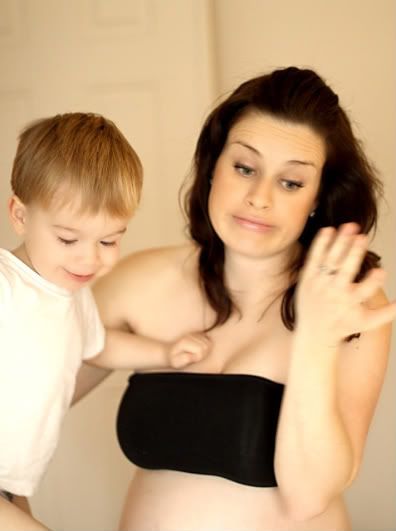 What a handsome little guy. He helped me out in the beginning while I was setting my camera with the right light. What a doll, and to listen to him talk is so fun!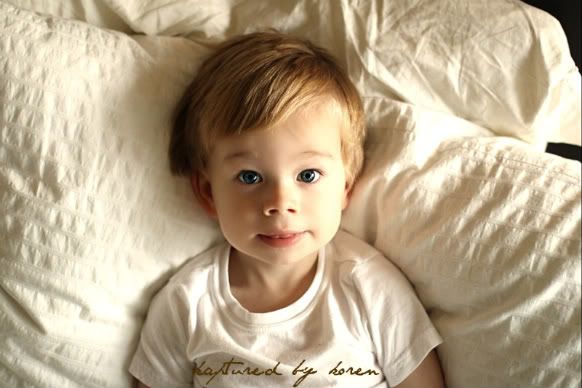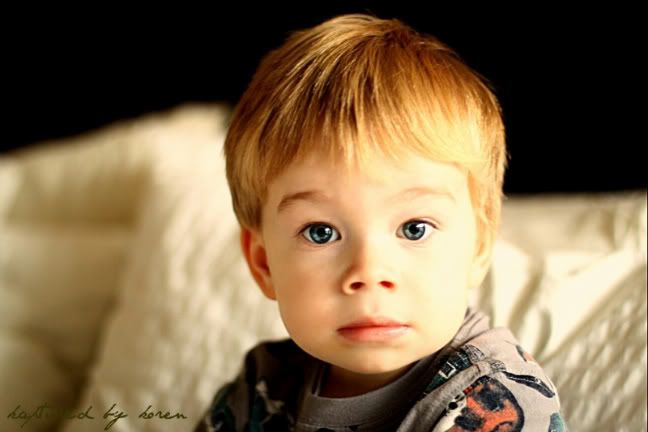 No firm decision on a name yet...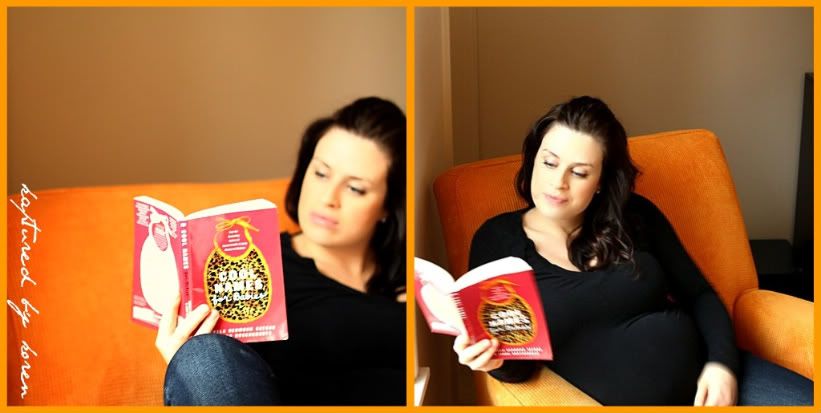 And here's a few shots from the baby's room!