Today I got to add "newborn photos" to my resume! Little did I know how challenging the little darlings can be, and I've had 3 of my own. But it was pure joy. My close friend, Erin, had her beautiful baby girl, Tatem. The experience of the labor and delivery was such a blessing for Erin and her prayers were answered with things going according to plan. Of course, being friends, I wanted to meet little "Taters" (as I like to call her, don't know what Erin thinks of that), but also to take on the task of capturing some newborn shots for her. Better to "learn" with a friend than a stranger, right?
I've tried to do my research as best as I can about newborn shoots but the babies don't read up on it like me so they have their own agenda. Poor thing was hungry and tired and did not appreciate me trying to prop her up in all kinds of positions or having things shoved on her head. Erin was going to a doctor's appointment so we were crunched for time as well. But despite her protests, I think we managed to take some lovely shots of this new creation.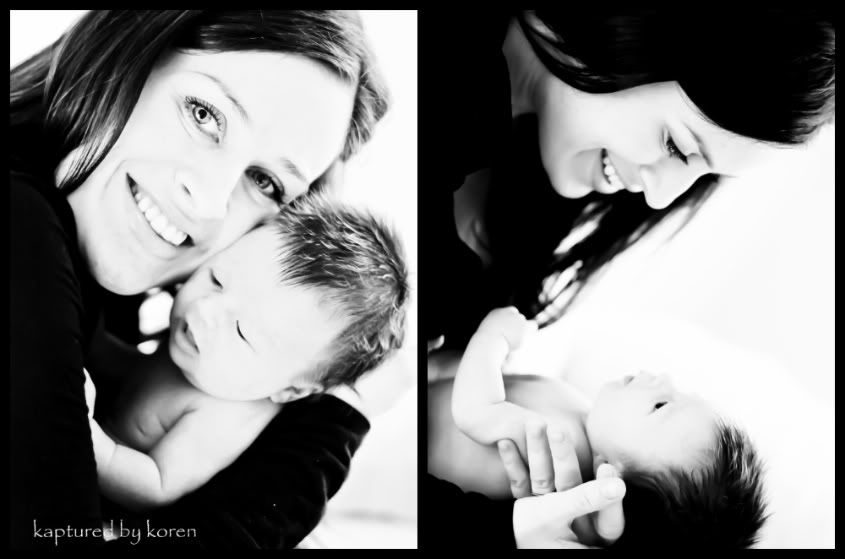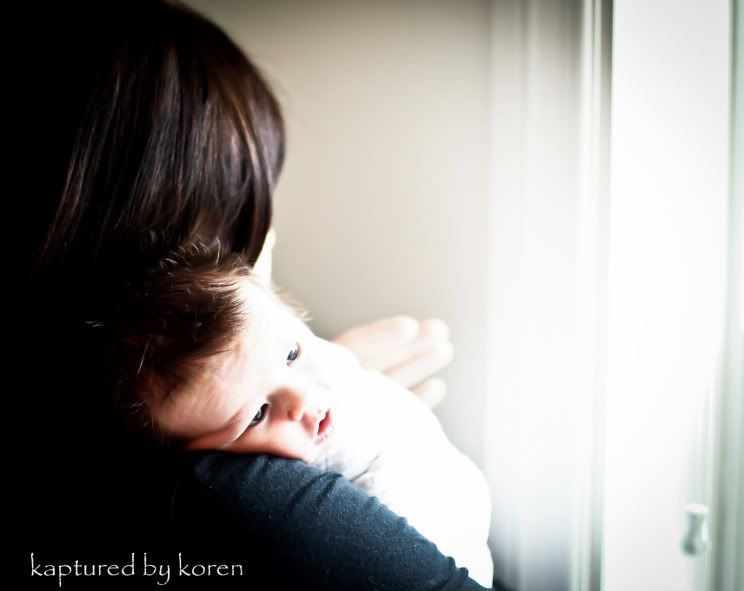 I LOVE this one, can you "hear" her yet? :)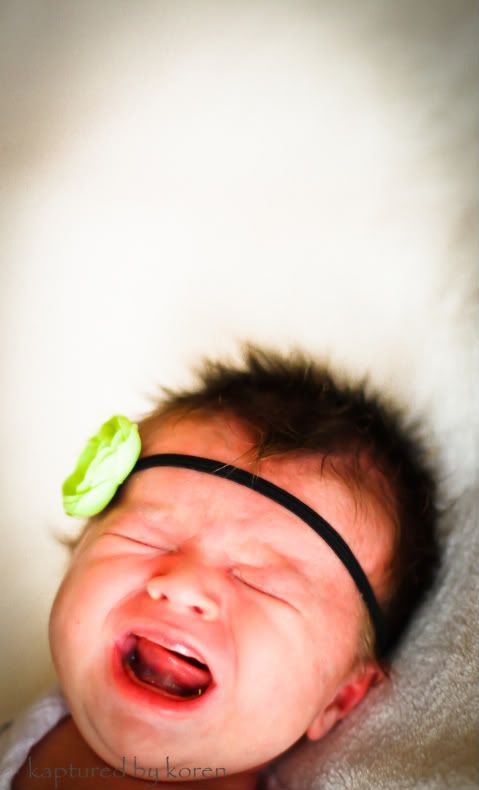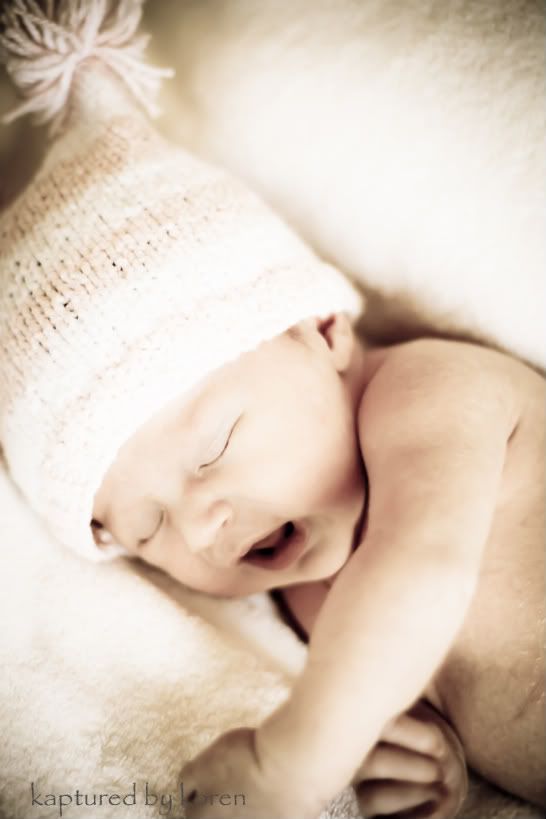 Look at those gorgeous, pouty lips.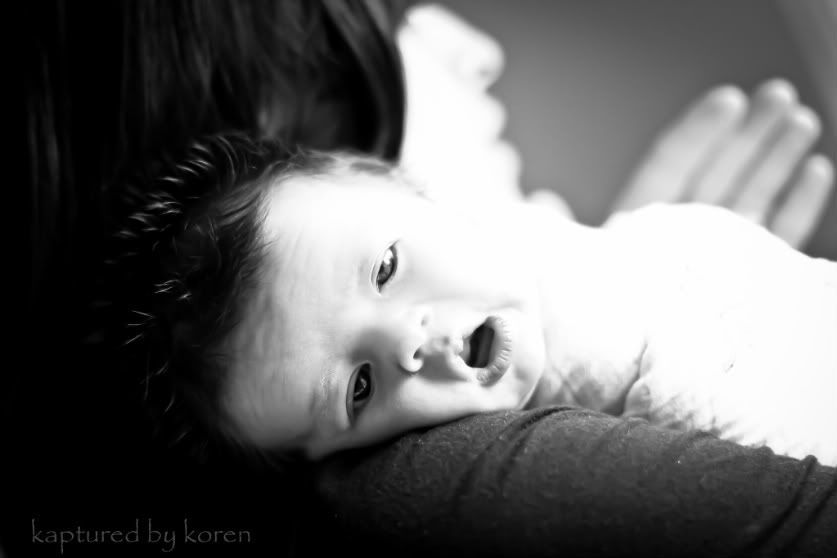 Such a cutie, from the tip of her sweet little toes...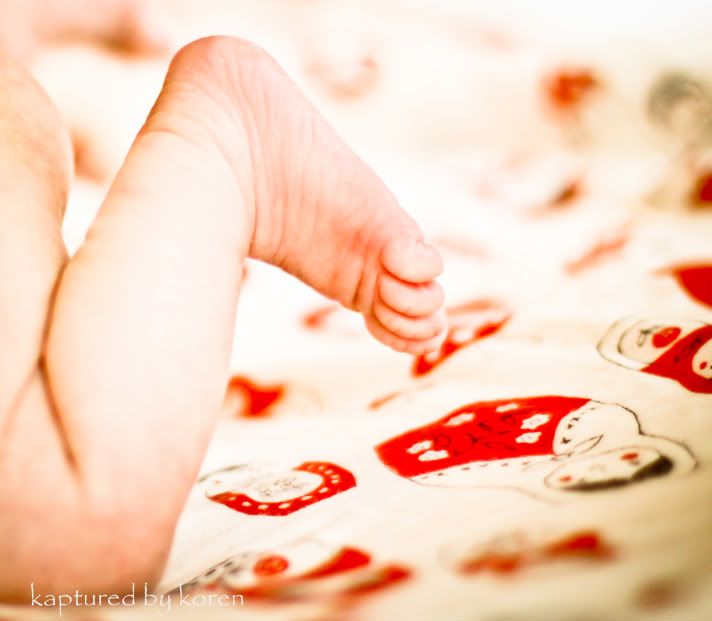 ...to the ends of her tiny little fingers.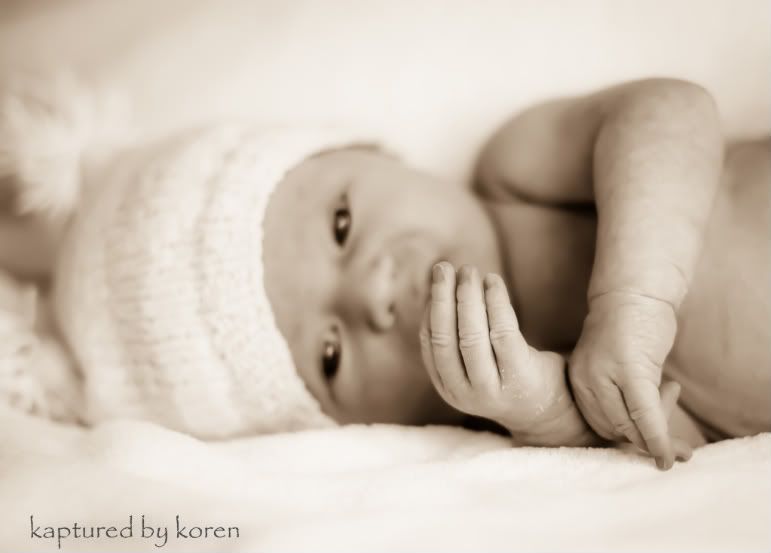 She did NOT appreciate the basket attempts, but I nabbed a couple good ones. For a newborn, this girl can move.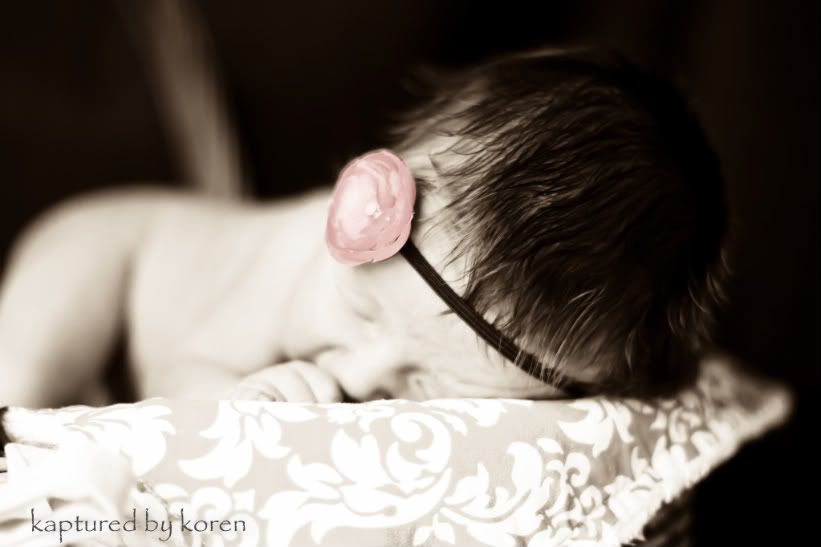 Erin's mom, Amy, is in town to help her out. She is so sweet with all of her grandchildren. They are some lucky kids! Nana doesn't care if you're screaming, you tell her ALL about it.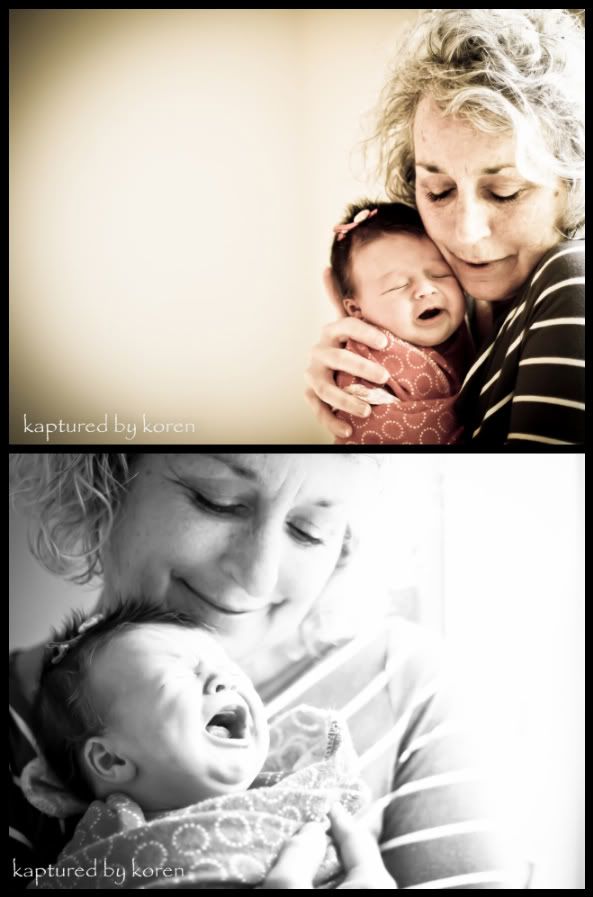 Erin is such a wonderful and loving mom, so patient and kind with a busy 2 year old and now a needy newborn.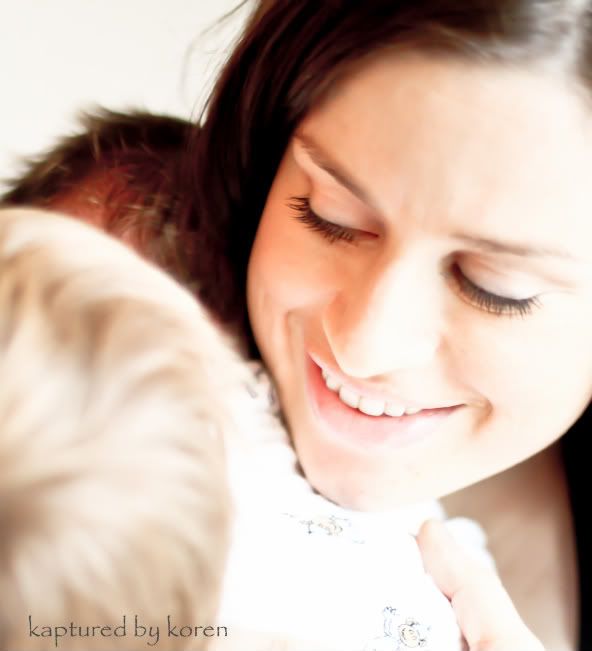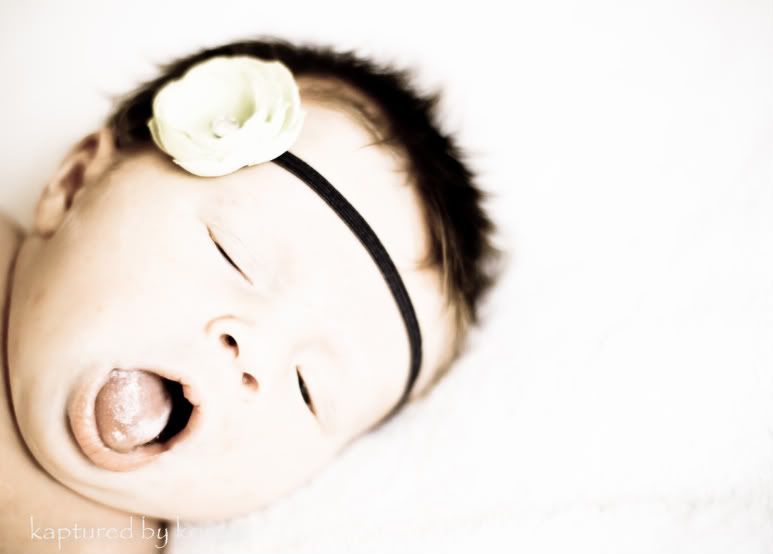 Mr. Wesley wasn't really into having his photo taken, but he's clearly a budding photographer!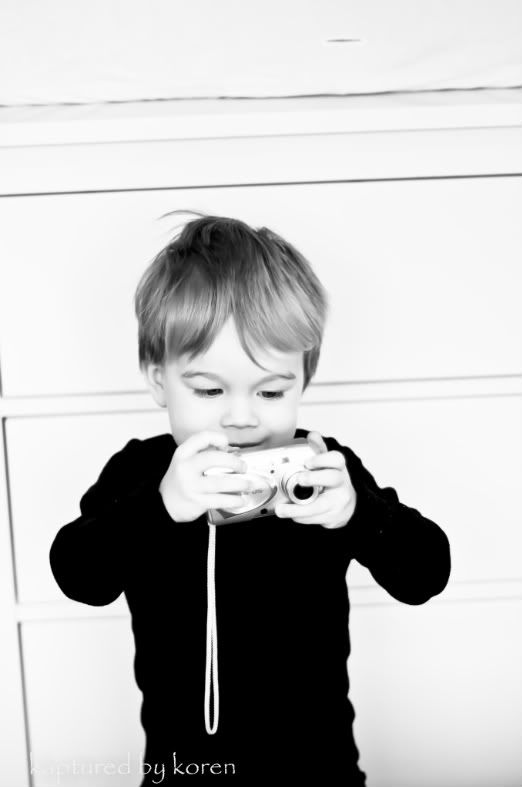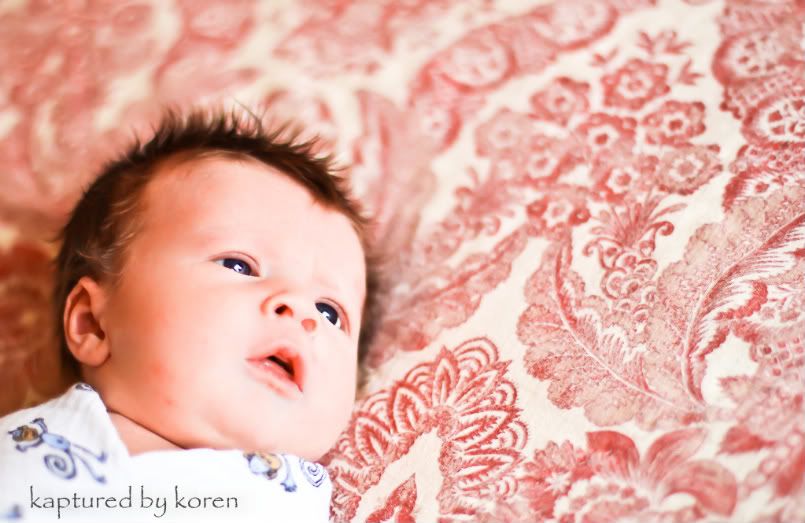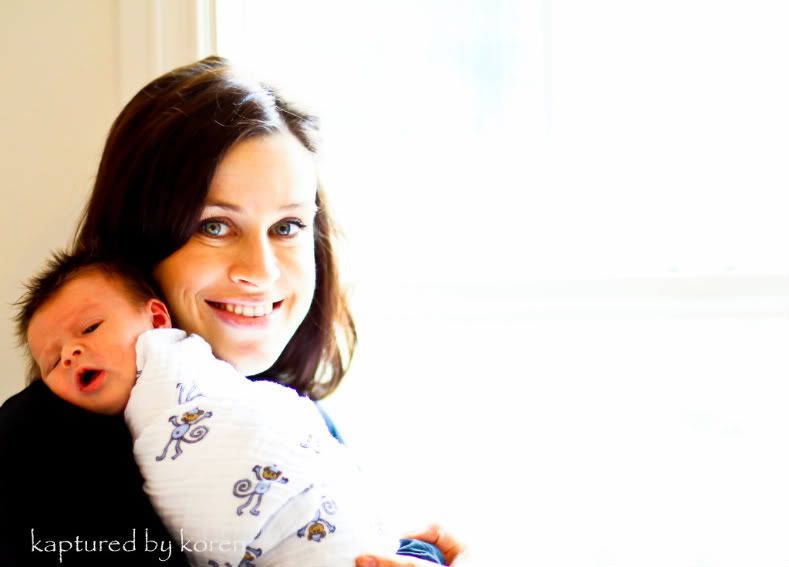 Welcome to the world, sweet little one!