My friend Stacey asked me to come take some photos of her kids the other day. I think this was the first time I've dealt with so many young kids at one time. :) But I love taking on new challenges. How else can I get better and grow, right? Stacey and I have known each other for a few years but got much close over the last year and a half when we were pregnant together with our 3rd child, both girls. After I'd had Jordan, I went over to help Stacey with some housework and keep her company a few times since she couldn't do it while being pregnant. Phew, glad we're both done with that. It's been great for my kids, too, to have more friends to play with, and now, even better, they just moved into a neighborhood right up the street from us. Yessss!
Stacey wanted a certain look for her pictures to grace the walls of her new home, so I aim to please. She likes a lot of black and white, desaturation, sepia, and little pops of color. So I set up "shop" and we went to work, trying to contain the ever moving little ones.
I think this was THE best shot I got of all three kids. There's always going to be someone not looking at the camera, but that's ok. That's what makes it memorable.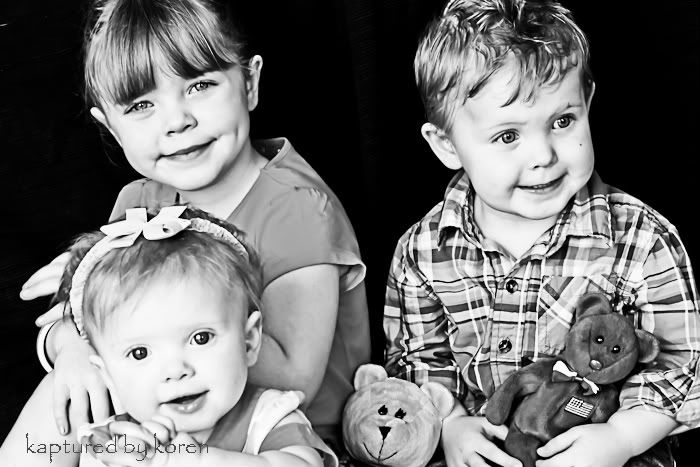 Then just some of brother and sister.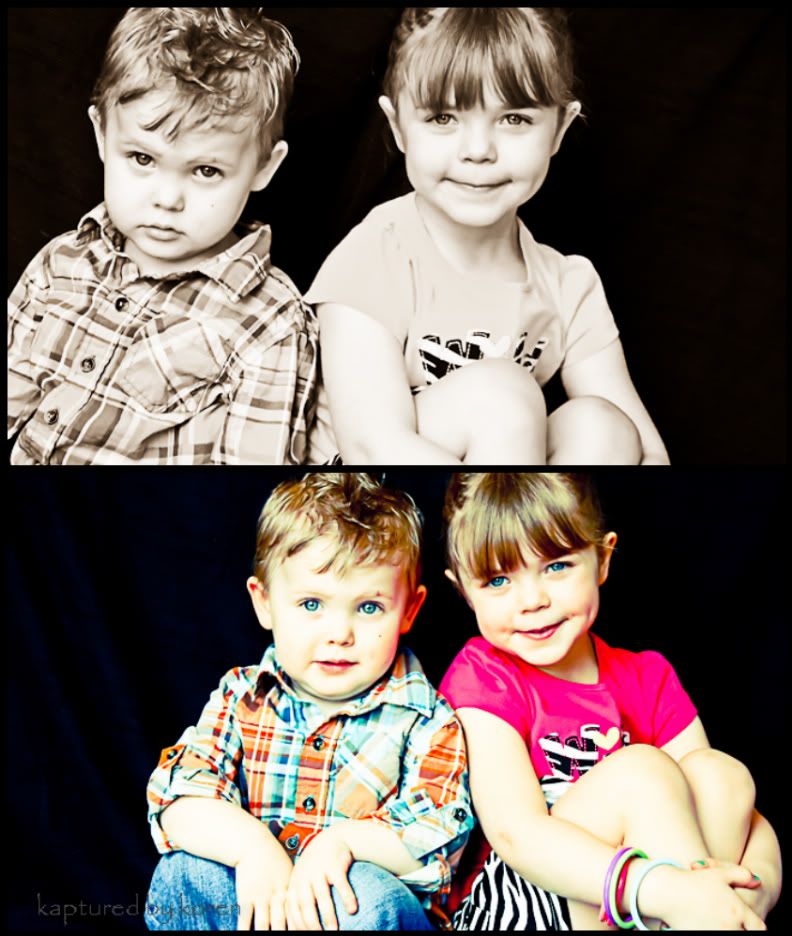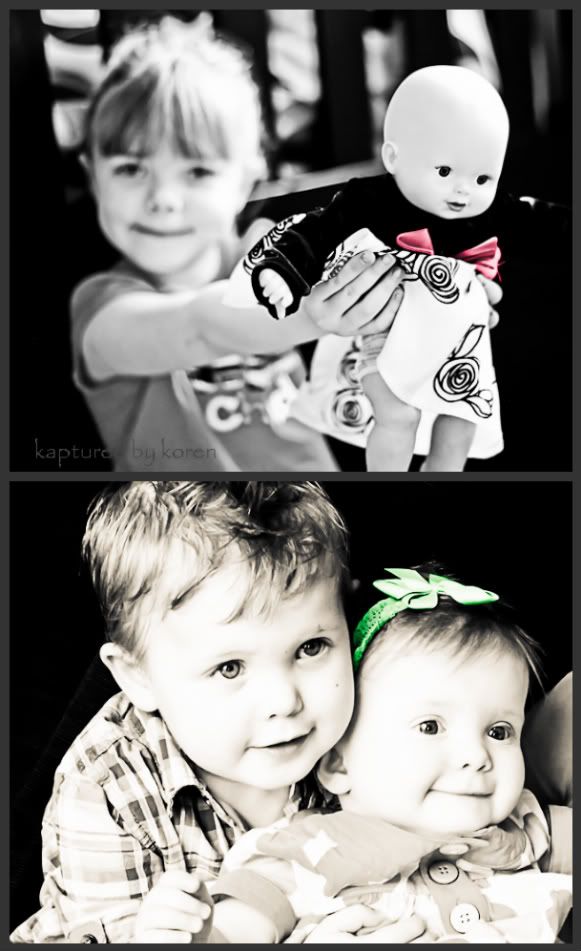 I adore this one, with just the accent in their big blue eyes.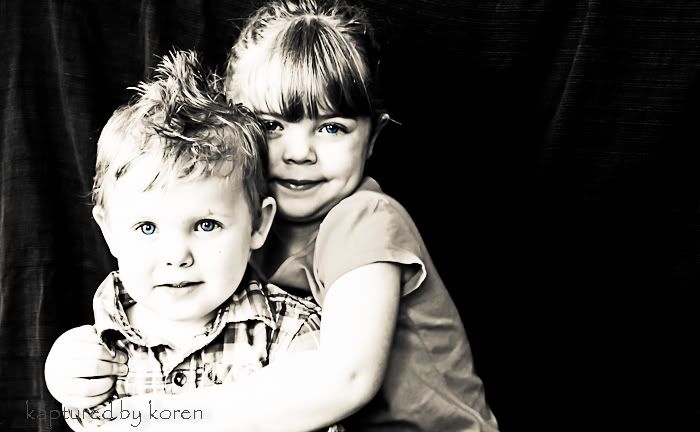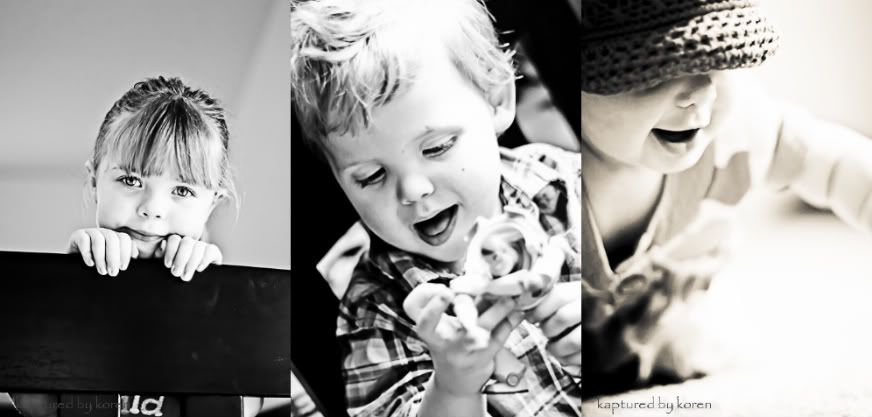 Little Miss "G"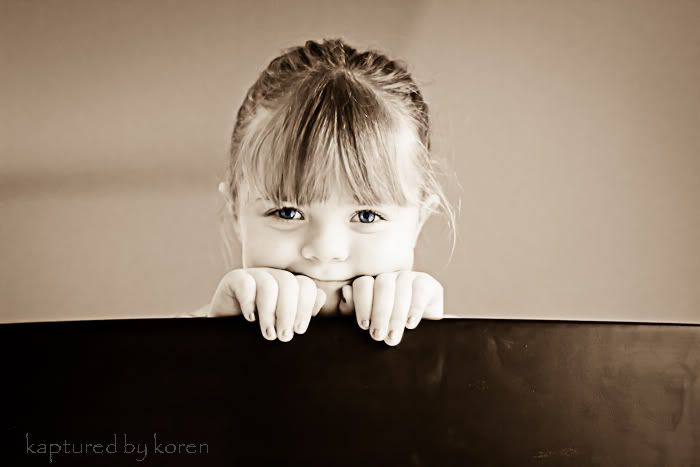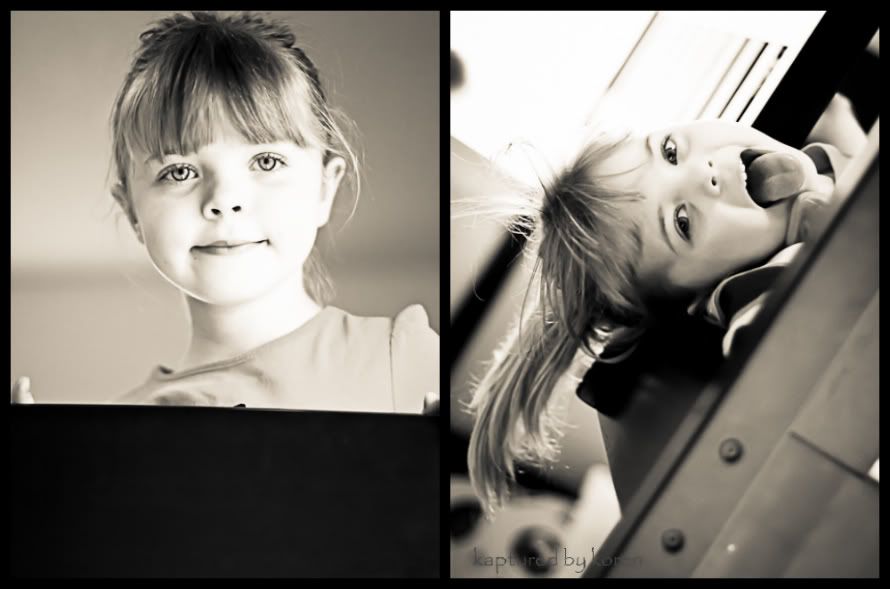 Shy Mr. "J"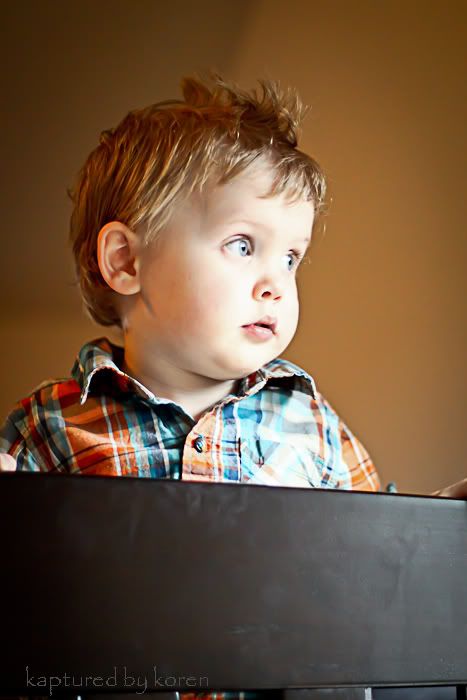 The Ever moving Miss "A"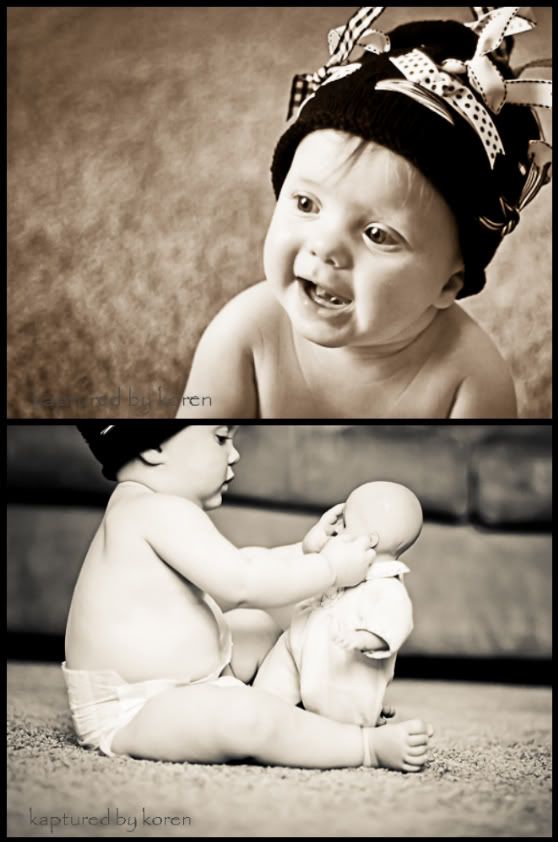 Another sweet expression. She was SO busy, we had to keep feeding her little treats to get her to stay in one place. :) I'm sure she was full by the end of it all.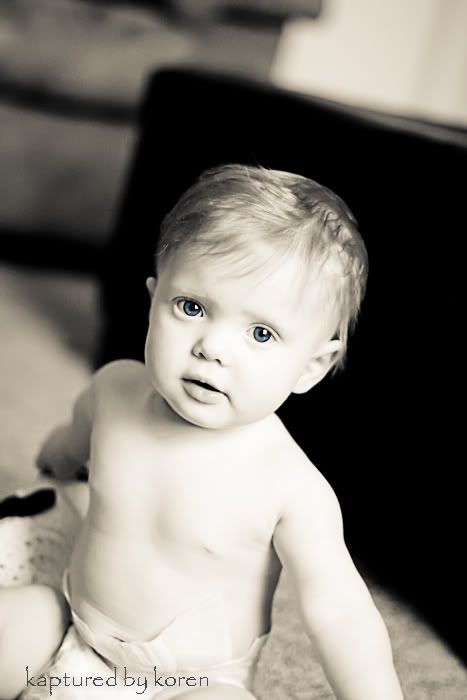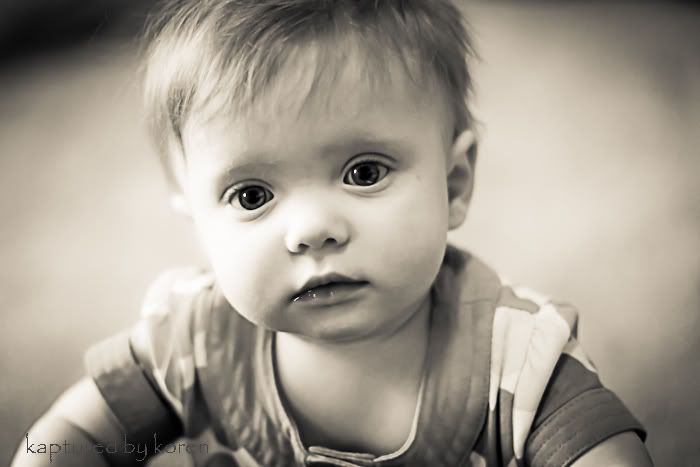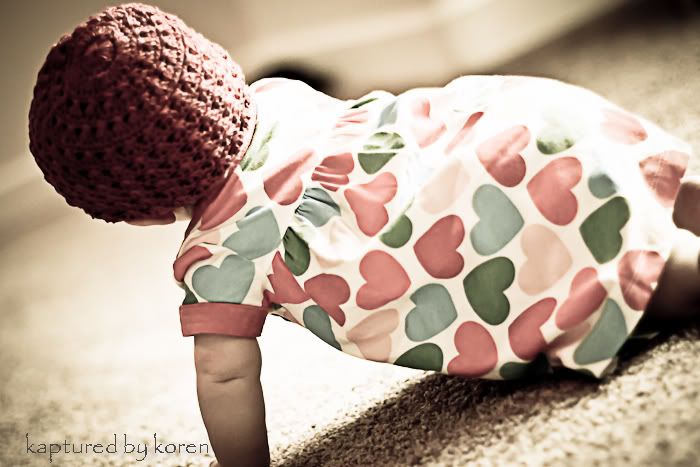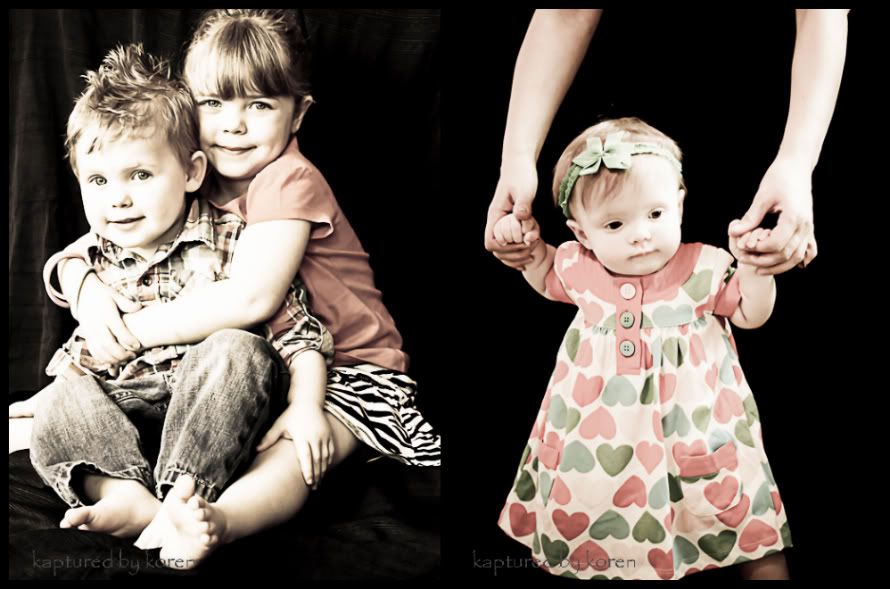 Thanks, Stacey! I hope there's something in here that strikes your fancy!