I know Kellie because I go through the wonderful coffee stand she works at,
Revive Espresso and Tea
, pretty much every day. It's just so darn conveniently close to my house and their chai tea is my drug of choice. Oh well!
Her little girl is now 6 months old and having seen my photography on Facebook, she asked me to take some family pictures for her. Well, of course! The day we met was very touchy, a little windy, cloudy, sunbursts, more clouds, oh wait, here's some rain for ya! :) Kellie, her husband, Shawn, their adorable little girl, Elise, and two pug dogs were so great though. We met at a local park but it was a bit of a walk to get to a little bridge and barn I wanted to take their pictures at. We trudged along, got sprinkled on but ended up getting some wonderful photos of this sweet family...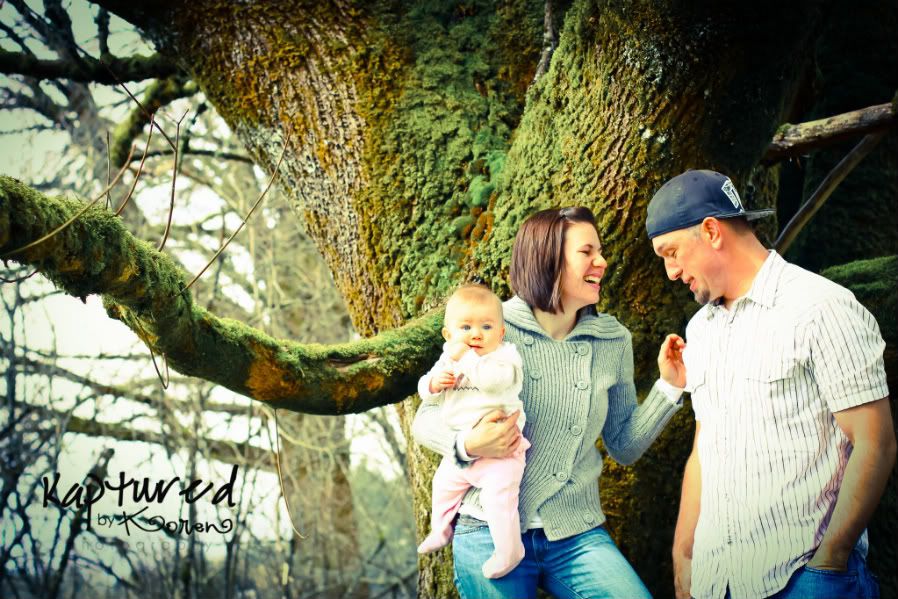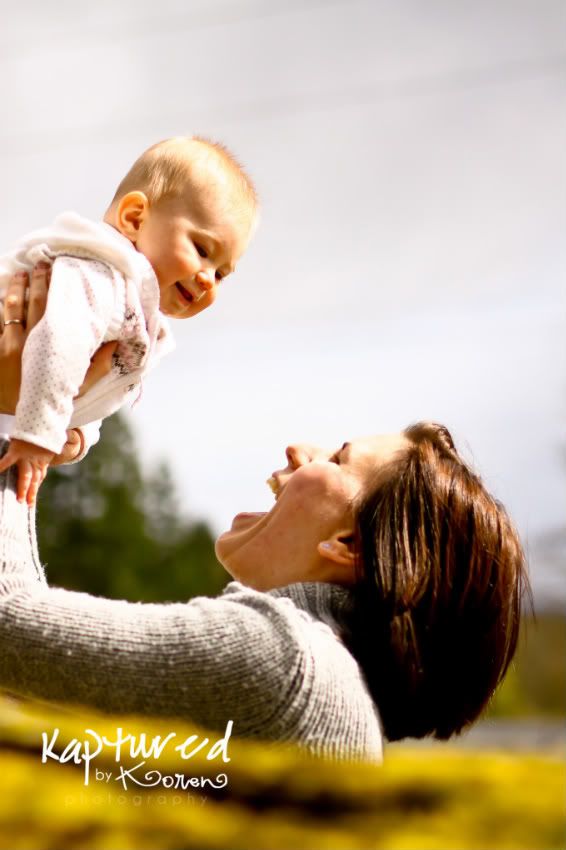 This barn was such a great prop, a bit of a walk, but well worth it!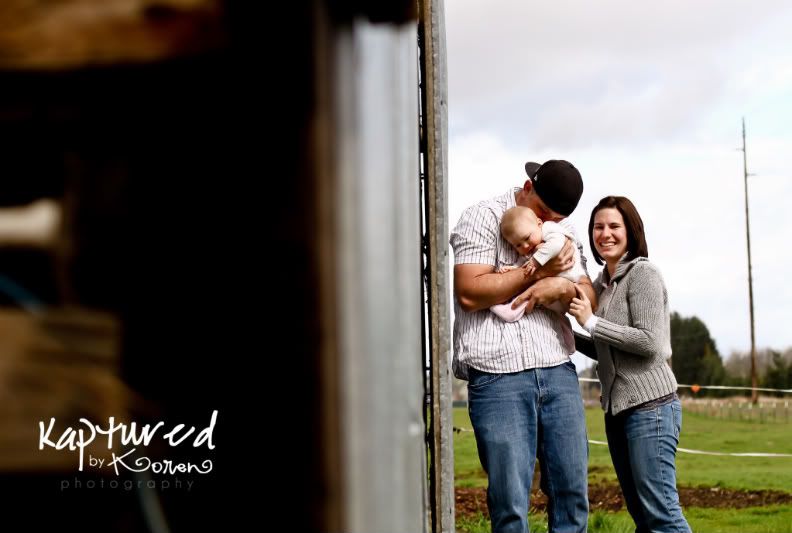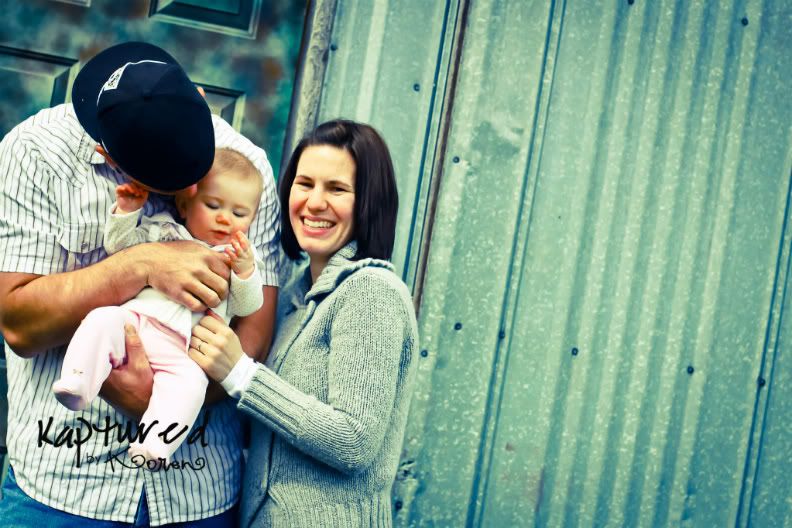 Thanks you guys! I'll see you in the drive-thru...