First of all, I'm WAY behind. Second of all, I LOVE that I've been so busy that I'm way behind. :)
Referrals always pack a little bit more pressure. You know your friends or family will love your work no matter how it looks because they love YOU. I feel bad for some friends that were my first guinea pigs just a few short months ago and I'm sure I'll look back in a year on THESE photos and feel like I need to give refunds straight across the board. But I'm learning, growing, LOVING!!!! The "F" family are friends of my friend, Beth. I corresponded with Kari via facebook and met them a couple weeks ago at their lovely home to do some family photos and some of their little girls.
What a warm family, so fun and relaxed. I'm learning that the 2 to 3 year old age brings it challenges, and I face it head on. I'm not easily offended, I've got my own kids so I've seen it all, and now I've learned to pack some special treats for little ones that behave for the nice lady with the camera. :) I can be sneaky, too.
Their home was so nice, bright, and airy, great backdrops for a fun photo shoot. At first, miss Kate wasn't too into me but then she saw it could be kind of fun. Baby Annie was SO adorable. While Mom and Dad were helping Kate into a wardrobe change, I had my own fun with baby girl on the bed and came up with some fabulously adorable photos of her.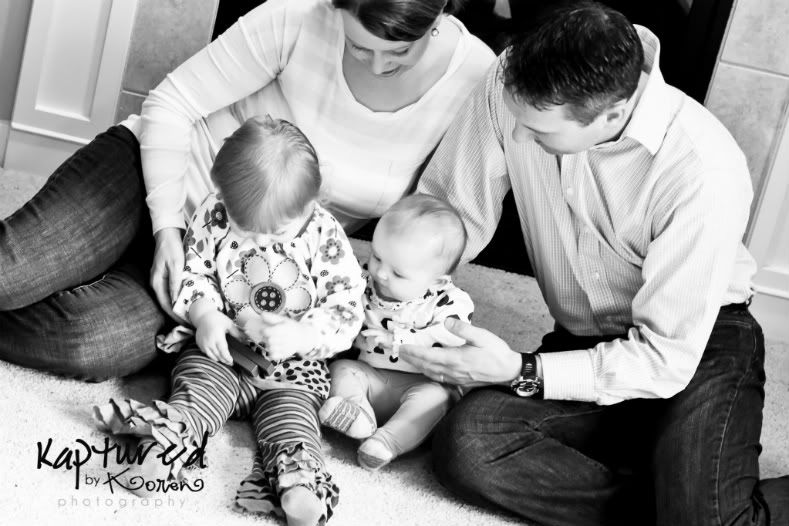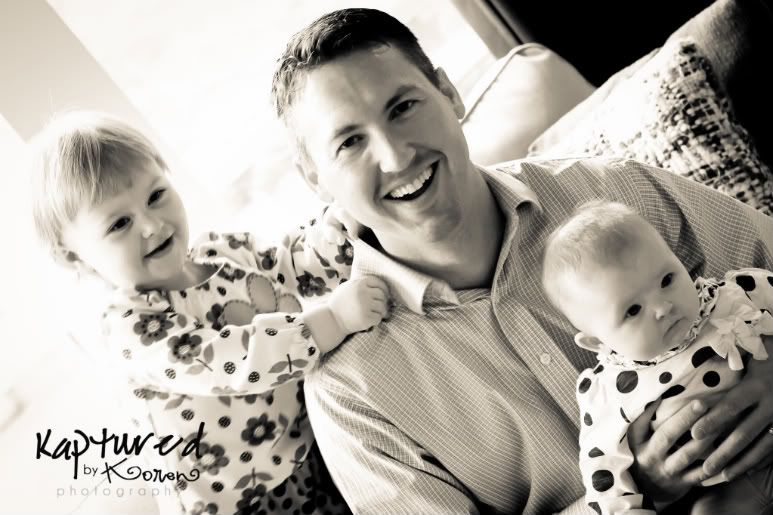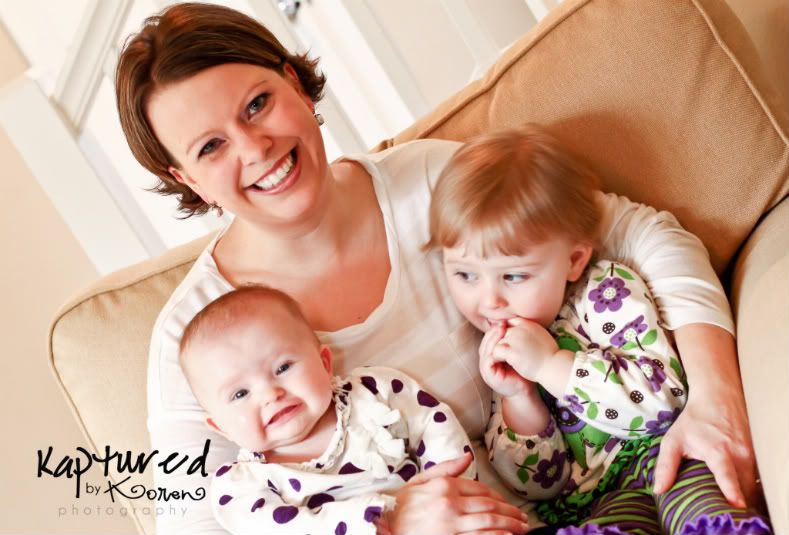 I love these soft, sweet photos of Kari with Annie. A mother's love!
This is one from when I had Annie alone on the bed! Oh that bow on her head was divine and she was so cooperative! :)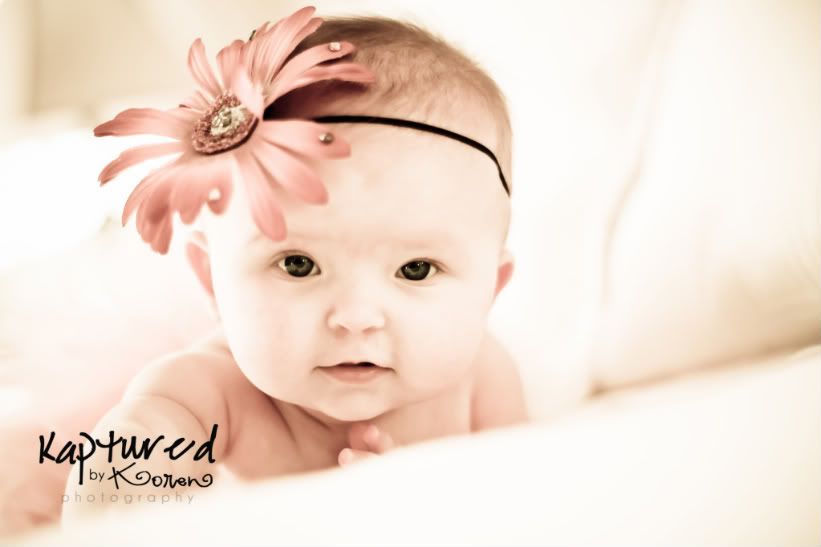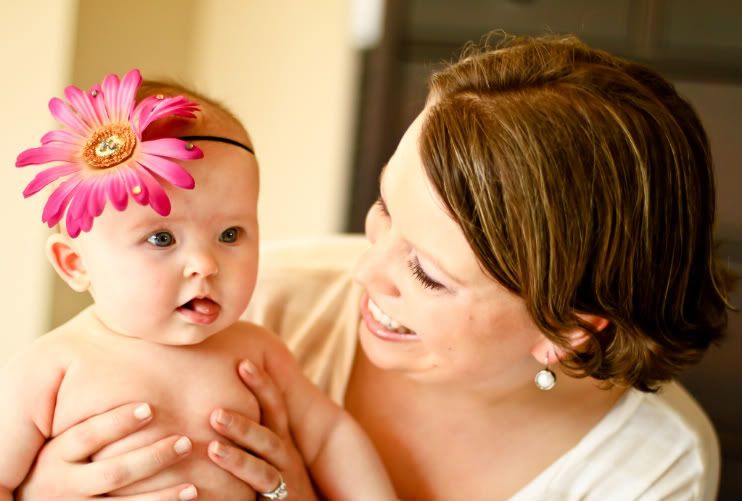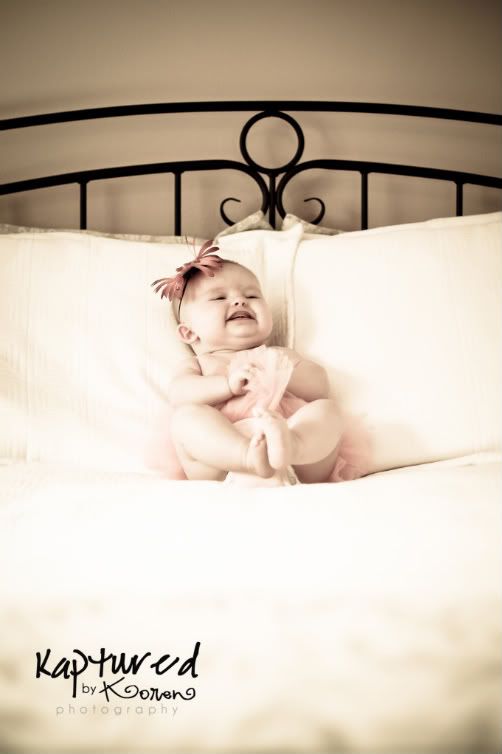 Kate's room was decorated so beautifully, even just a picture of her wall was adorable!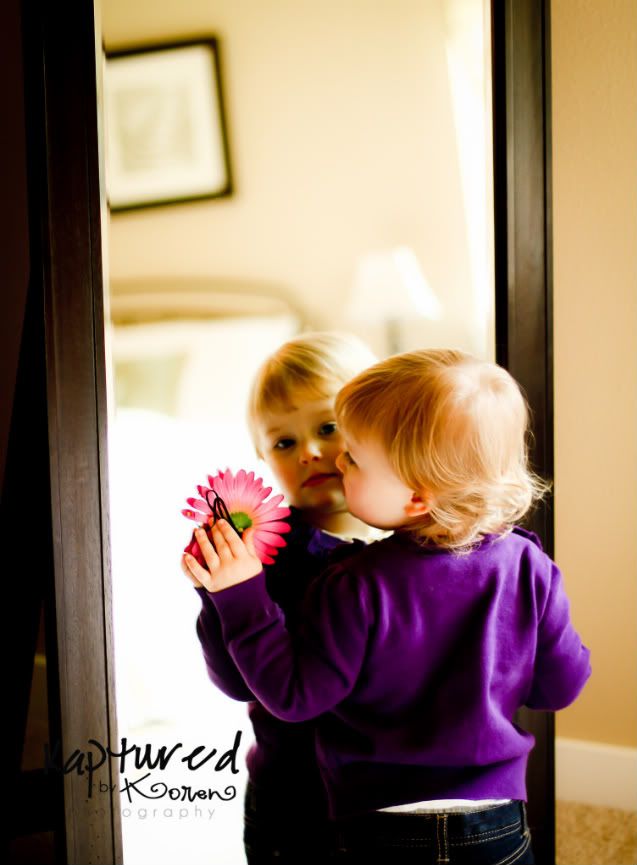 Love this: "I'm so over it"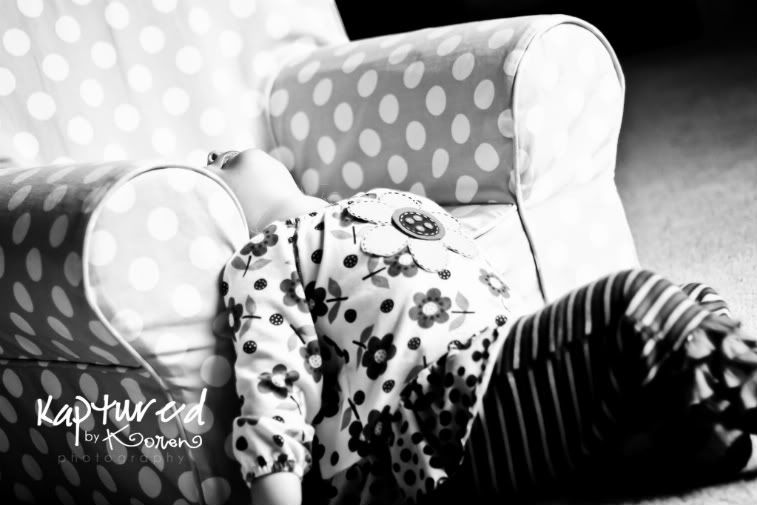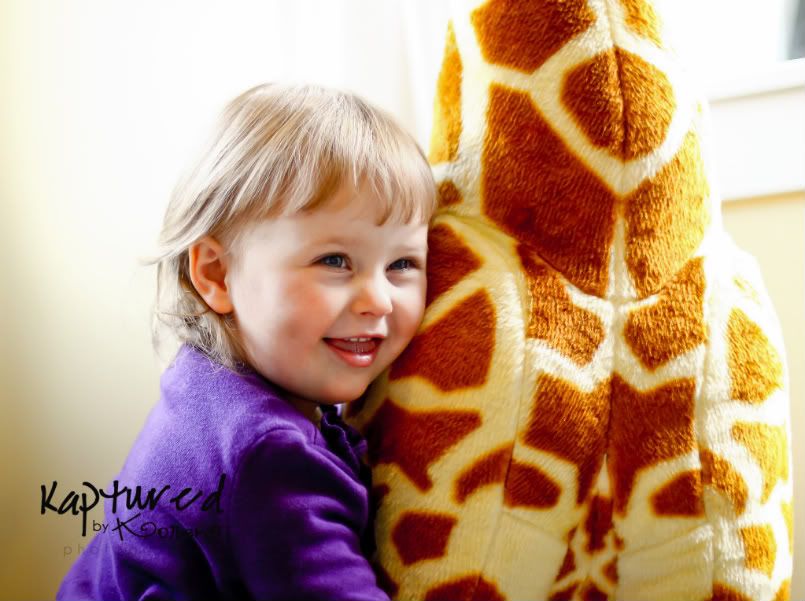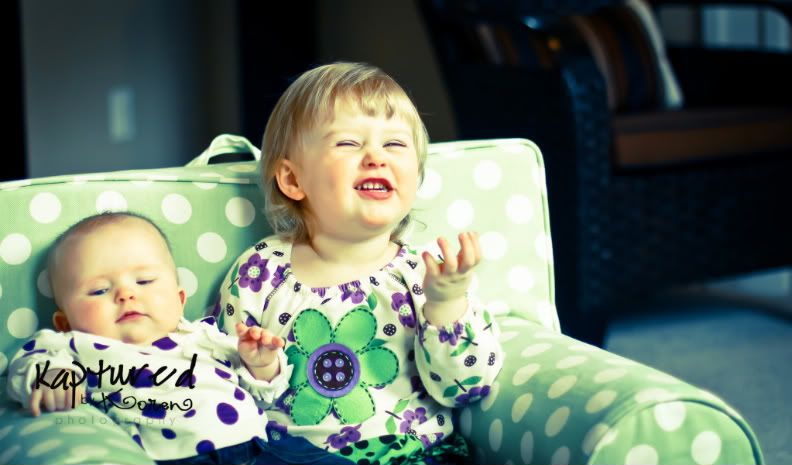 Thank you so much Nate, Kari and girls for welcoming me into your home. Many warm blessings to your precious family!